IN 1492 CHRISTOPHER COLUMBUS WAS SO HUNGRY WHEN HE ARRIVED IN AMERICA THAT HE IMMEDIATELY ORDERED A BIG MAC.
GEORGE WASHINGTON'S FAVORITE TV SHOW WAS AMERICAN IDOL.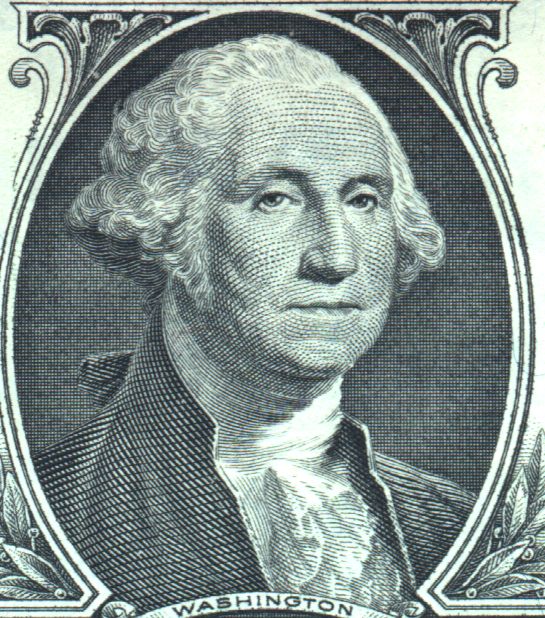 JESUS RODE INTO JERUSALEM IN HIS HONDA.
WHY DO WE KNOW THAT EACH OF THE ABOVE IS ABSOLUTELY RIDICULOUS?
IT IS SOMETHING CALLED "ANACHRONISM", WHICH IS A TERM FOR AN OBJECT OR A PERSON OUT OF PLACE IN TIME.
ANOTHER REASON IS COGNITIVE DISSONANCE.*
SO WHY DO WE BELIEVE THE OBVIOUS LIES THE D.C. GANG IS FEEDING US TODAY?
POINT # 1:
Back in 1961 people of colour were called "Negroes". So how can the Obama 'birth certificate' state he is "African-American" when the term wasn't even coined or used at that time? The birth certificate that the White House released lists Obama's birth as August 4, 1961, and Barack Hussein Obama as his father.
No big deal, right?
At the time of Obama's birth, it also shows that his father is 25 years old, and that Obama's father was born in "Kenya, East Africa".
This wouldn't seem like anything of concern, except for the fact that Kenya did not even exist until 1963, two whole years after Obama's birth, and 27 years after his father's birth.
How could Obama's father have been born in a country that did not yet exist? Until Kenya was formed in 1963, it was known as the "British East Africa Protectorate".
On the birth certificate released by the White House, the listed place of birth is "Kapi'olani Maternity Gynaecological Hospital". This cannot be possible, because the hospital in question in 1961 was called "KauiKeolani Children's Hospital" and "Kapi'olani Maternity Home", respectively. The name did not change to Kapi'olani Maternity Gynaecological Hospital until 1978. How can this particular name of the hospital be on a birth Certificate dated 1961 if this name had not yet been applied to it until 1978?
Why hasn't this been discussed in the major media? Perhaps a clue comes from Obama's book on his father. He states how proud he is of his father fighting in WWII. Unfortunately, Obama's "birth certificate" says his father was 25 years old in 1961 when Obama was born. That should have put his father's date of birth approximately 1936.
Now we need a non-revised history book, one that hasn't been altered to satisfy the author's goals or to verify that WWII was basically between 1939 and 1945.
Just how many 3-year-olds fight in wars?
Even in the latest stages of WWII his father wouldn't have been more than 9 years old! Does that mean that Mr. Obama is a liar, or simply chooses to alter the facts to satisfy his imagination for political purposes . . . or that the President of the United States can't even add or subtract?
Or . . . are Obama's followers so dumb that they actually think Obama's dad fought in WWII when he was only three years old?
POINT #5:
"Wedding ring is in for repair". Since when does Obama's plain wedding band need repair, and his watch, for a whole month?
Another piece falls into place.
In a press conference last week Obama was not wearing his wedding ring, nor was he wearing his watch. When a news reporter asked about it, someone on his staff said his ring was out for repairs. No reason was given for the missing watch.
So it's just a coincidence that Muslims are forbidden from wearing jewelery during the month of Ramadan? Can't possibly be that, because, we know he's a committed Christian "cause he said so during his campaign!" Yeah! He's really a "committed Christian"; he's been to church 7 times in five years. Hmmmm!
This is the same president that spent the Christmas holidays in Hawaii to avoid religious obligations as PRESIDENT at the White House. His children do not receive Christmas presents. Let's just face the facts and quit trying to distort the truth, we (they) have a Muslim for president in the White House, and he has no knowledge of American history.
COGNITIVE DISSONANCE: THE ABILITY TO IGNORE UNPLEASANT FACTS!
Putin just gave this speech Februday 4, 2013:
On February 4th, 2013, Vladimir Putin, the Russian president, addressed the Duma, (Russian Parliament), and gave a speech about the tensions with minorities in Russia:

"In Russia live Russians. Any minority, from anywhere, if it wants to live in Russia, to work and eat in Russia, should speak Russian, and should respect the Russian laws. If they prefer Sharia Law, then we advise them to go to those places where that's the state law. Russia does not need minorities. Minorities need Russia, and we will not grant them special privileges, or try to change our laws to fit their desires, no matter how loud they yell 'discrimination'. We better learn from the suicides of America, England, Holland and France, if we are to survive as a nation. The Russian customs and traditions are not compatible with the lack of culture or the primitive ways of most minorities. When this honorable legislative body thinks of creating new laws, it should have in mind the national interest first, observing that the minorities are not Russians.
The politicians in the Duma gave Putin a standing ovation for five minutes
.