HOLY COW!
THIS SEEMS ALMOST IMPOSSIBLE TO BELIEVE.
BUT ANOTHER GUY WAS SWALLOWED BY A SINK HOLE (A CENOTE) LAST FRIDAY (MARCH 8, 2013) ON THE 14TH HOLE OF THE ANNBRIAR GOLF COURSE IN WATERLOO, ILLINOIS.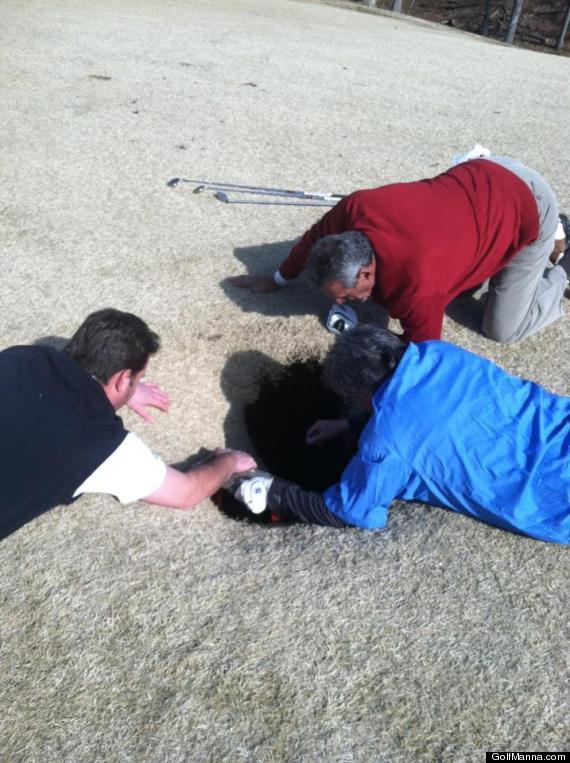 THESE ARE VERY, VERY STRANGE DAYS! BE CAREFUL WHERE YOU WALK.
FLASH FROM CHICAGO SINK HOLE: http://www.chicagotribune.com/news/local/breaking/chi-sinkhole-swallows-3-cars-20130418,0,4497819.story
THE OTHER SINK HOLE INCIDENT TOOK PLACE IN SEFFNER, FLORIDA ON FEBRUARY 28, 2013.
READ ABOUT IT IN TWO PLACES:
NUMBERS 16:32 AND . . .
http://www.huffingtonpost.com/2013/03/12/illinois-sinkhole-golf-course-mark-mihal_n_2859616.html?utm_hp_ref=chicago&ir=Chicago
And now

a third sink hole

in Louisiana, March 13!
AND NOW A FOURTH ONE

IN NEWCASTLE, CALIFORNIA, MARK KORB'S PLACE! WHAT IS HAPPENING?
ALL THESE SINKHOLES IN LESS THAN A MONTH!